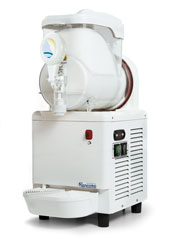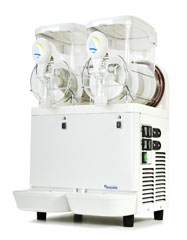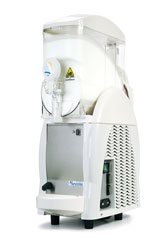 G5 Super it is the most innovative and advance machine for the preparation of cold creams and ice cream. New design and aesthetic, small and easy to use. The refined art technology ensures the production of delicious ice cream and other cold creams, to offer its customers new ideas to enjoy.
TECHNICAL FEATURES:
• Manual selection of production-cream ice cream or slush.
• Button for quick product output.
• Tap, star-shaped.
• Optional side-panels.